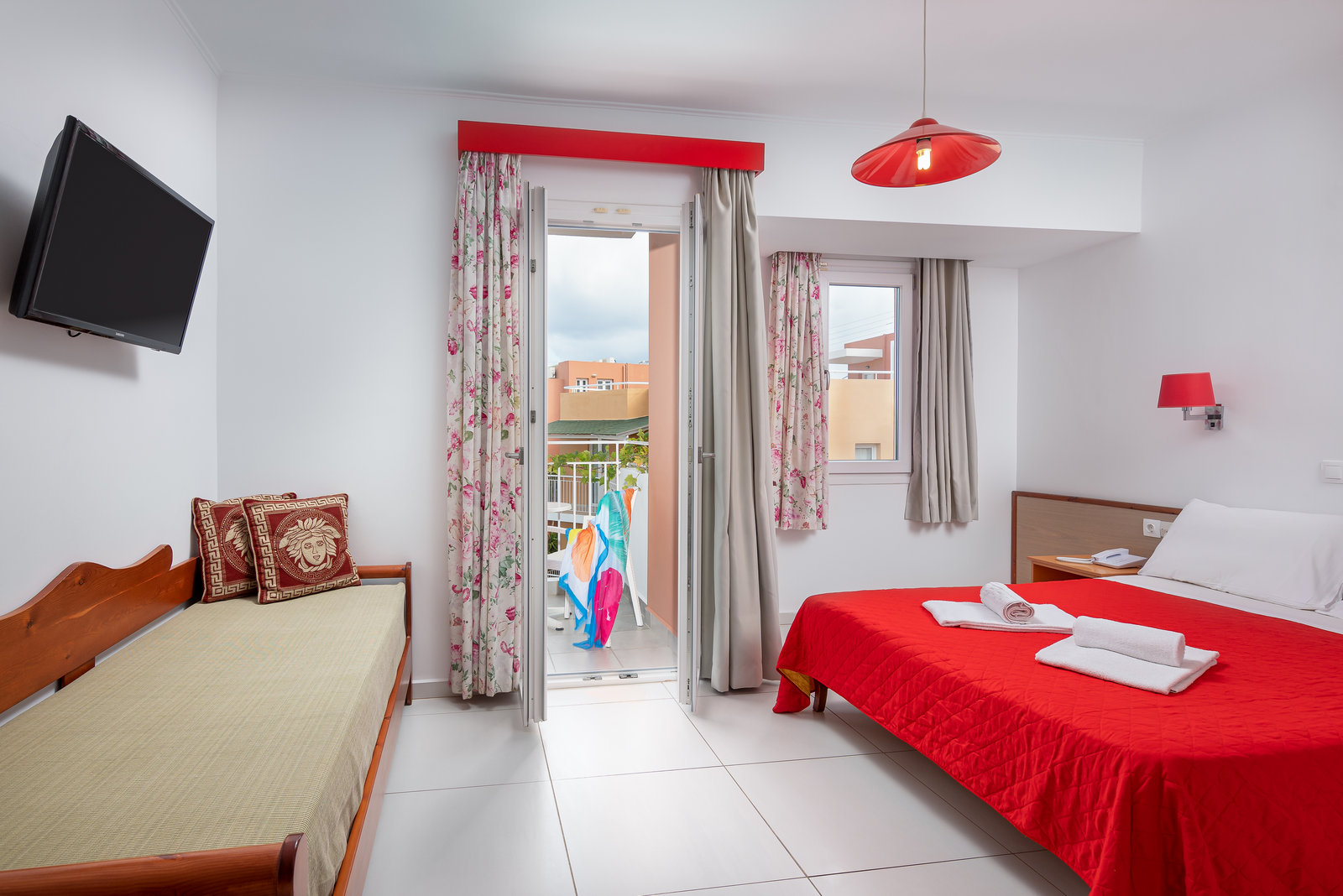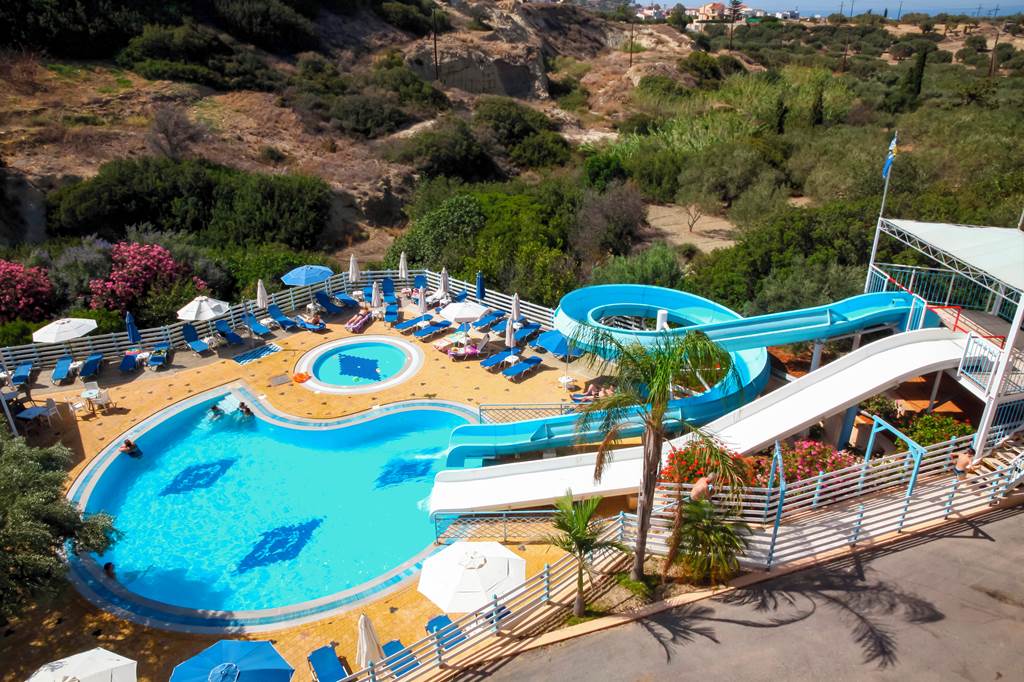 RELAXED AND COMFORTABLE
THE IDEAL PLACE FOR YOUR VACATION IN HERSONISSOS - CRETE
Bellos Hotel offers charming self-catering accommodation for a pleasant and relaxed holiday on Crete. Being known for almost 30 years for its incomparable hospitality, the complex is well situated between Hersonissos and the village of Piskopiano with easy access to lovely sandy beaches and to the different tourist attractions of the island, offering an ideal experience for families and couples.
ALL AROUND
Just 500m from Hersonissos
Just 800m from the nearest beach
Just 10km from Malia
Just 20km from the Heraklion airport
ACCOMMODATION
REFINED ELEMENTS & COZY AMBIANCE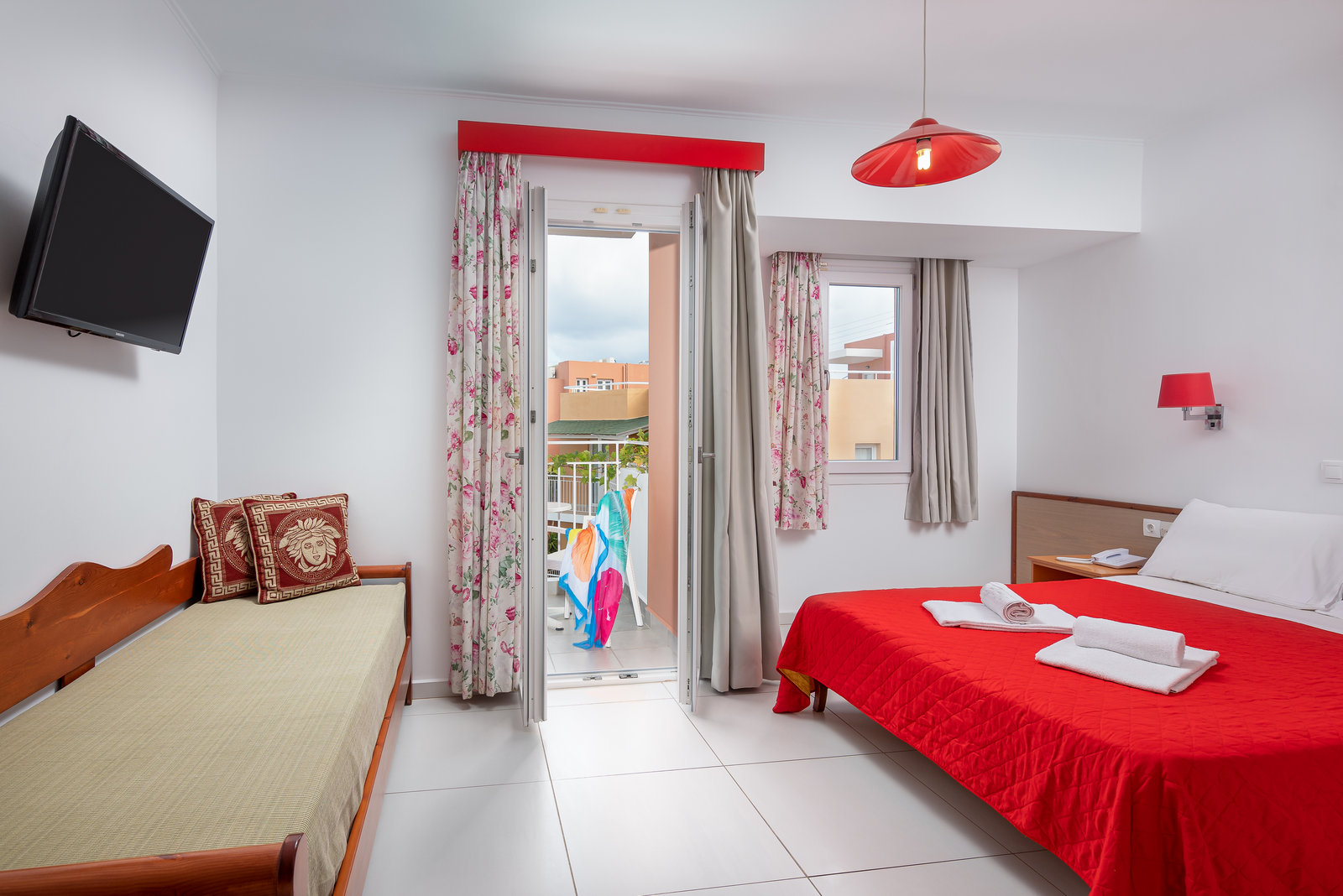 Comfortable and planned to fulfill every need of our guests, rooms at the Bellos Hotel and Apartments promise a memorable stay in Hersonissos. An ideal choice when traveling to the island of Crete.
ENJOY THE COMFORT
UNFORGETTABLE HOLIDAYS IN CRETE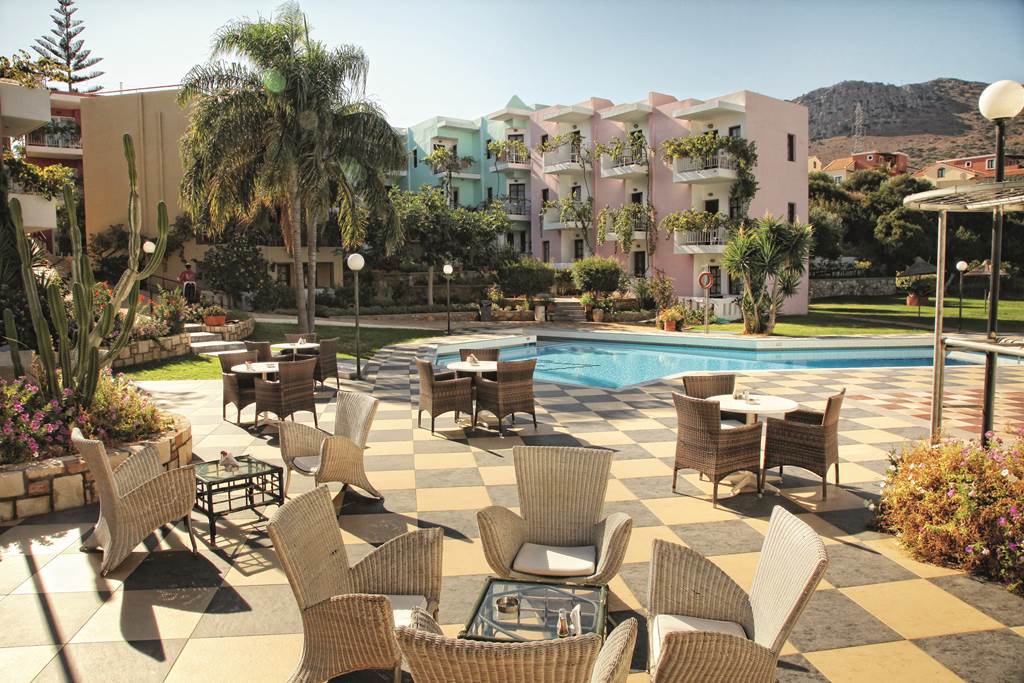 Bellos Hotel and Apartments in Hersonissos is a unique Resort Complex surrounded by breathtaking views in the beautiful island of Crete. The complex is identical for a relaxing getaway and offers a variety of wellness facilities and activities for all ages.
GASTRONOMY
Experience traditional Greek & international flavours
TASTE & FLAVORS
Take your pick from a variety of local and international dishes in the Hotel's restaurant or snack bar.
Offering both à la carte and buffet options, the restaurant is located on a roof terrace overlooking the hotels swimming pools and the imposing mountain Charakas.
Breakfast, lunch and snacks are served during the day at the snack bar and outside on the terrace with comfortable seats viewing the pools and gardens.
Beverages and snacks are served daily at the pool-bar as well, while a large variety of drinks and beverages are served at the main bar until late at night.
Perfect place
Soooo glad to be back in our favourite place. This hotel is amazing. So peaceful and relaxing. Staff are lovely and can't do enough for you. Here for two relaxing weeks. Would highly recommend you visit.
Brilliant stay
Cant fault this hotel at all. Every single staff member are amazing, hard working and so friendly. The hotel itself is lovely, clean and beautiful. The food is superb, bbq night definitely worth it. Got home yesterday and already cant wait to return. Thank you for a brilliant holiday everyone at Bellos apts!